Source: Pinterest
I have a new thing for hot air balloons. I am pretty proud of my new little obsession, because I think it's an up-and-coming trend but I got on the bandwagon quite early (unlike the whole owl thing, which I got on board with long after everyone and their mom had an Owl board on Pinterest). I am planning to make a mobile for Susanna with little floating hot air balloons made from paper printed with the same pattern as her crib bedding and quilt.
To inspire me, I recently bought these earrings from the most adorable Etsy shop in the world, Swallow's Heart!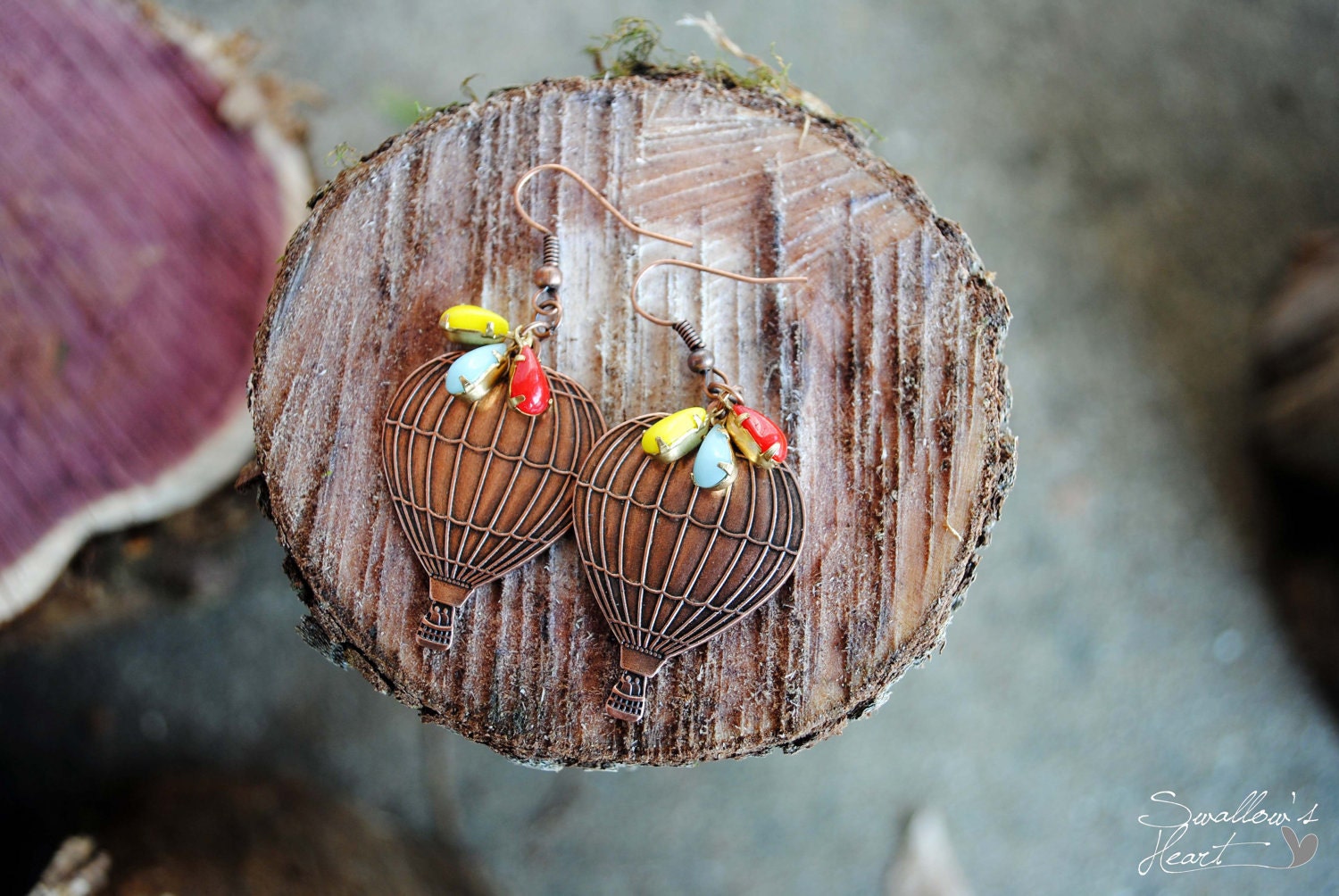 Maybe bicycles are the next trendy thing. With this adorable Paris-inspired necklace, you'd be way ahead of the trend!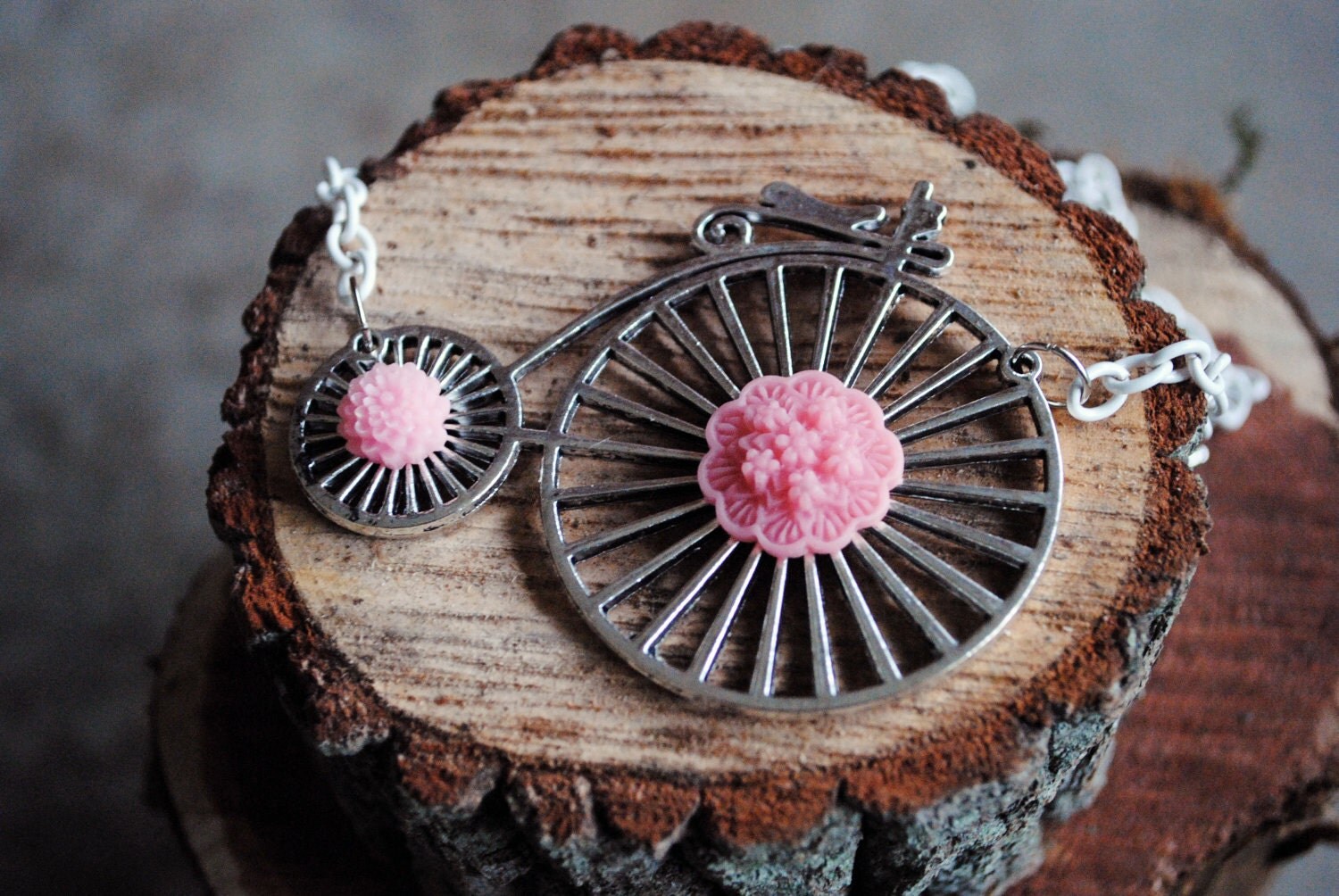 Or maybe you're a grandma wannabe and these old-fashioned flowers are more your style?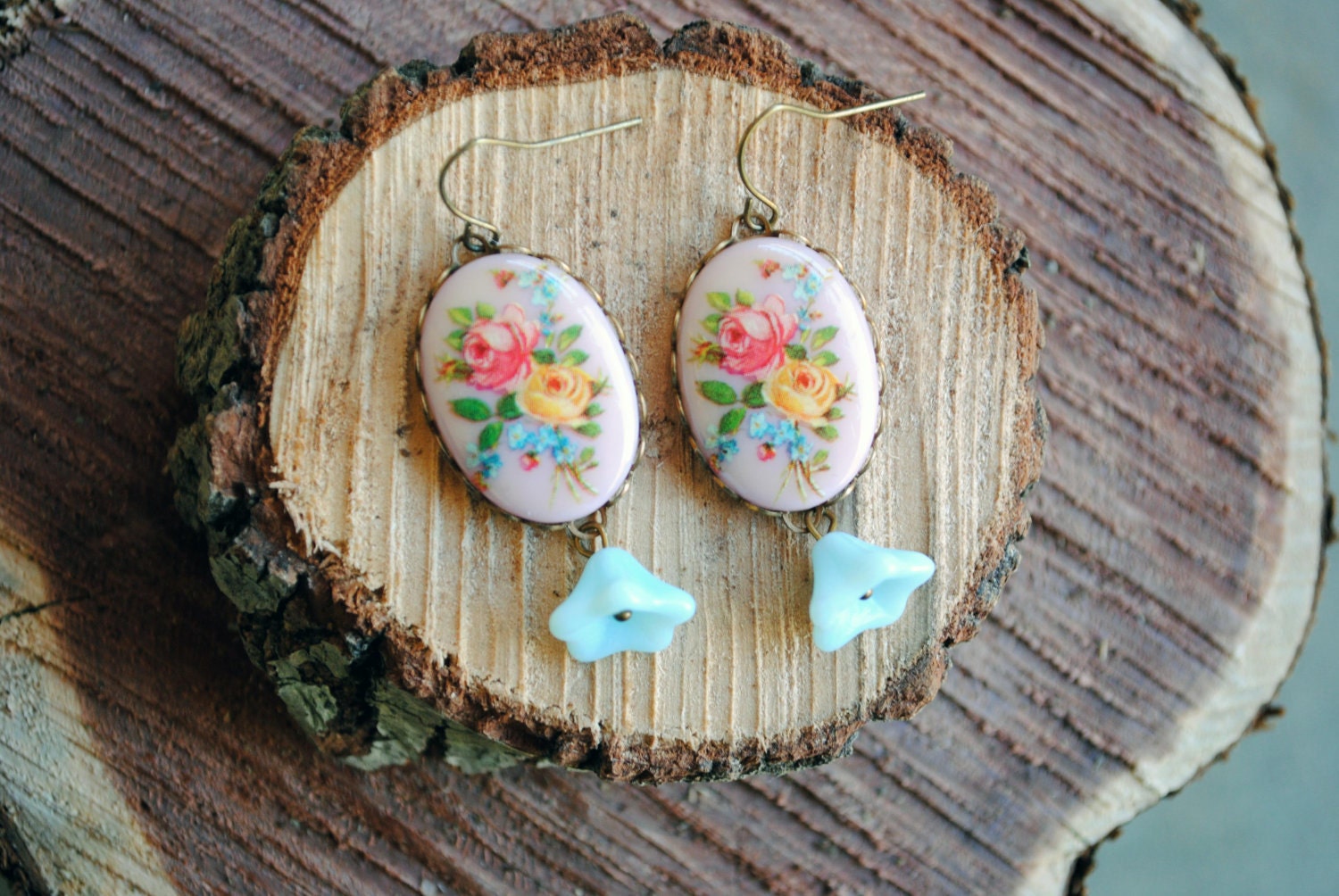 Swallow's Heart sells vintage-inspired (and often one-of-a-kind!) jewelry at very reasonable prices. I purchased a number of pairs of earrings for Christmas gifts (and a pair of pink rose posts for me too!). The amazing designer, Meghan, also blogs about jewelry, crafting, entertaining and more. Right now, Meghan is doing a 12 days of Christmas promotion. 12 days of Christmas-inspired promos, giveaways, tips and tricks? Yes, please!
If you love whimsical, vintage and nature-inspired stuff, head on over to Swallow's Heart and get some stuff for you and a loved one! Saturday and Sunday only, Meghan is offering my readers 10% off with the code SALTYLIFE.
(and, you might want to add me to your feed so you know when I'm doing a giveaway with the lovely Meghan sometime in the future).